Welcome to cyram.org.
My name is Matthew, and I am a backend developer working at Social Finance which is an organisation that helps to try and find better ways to solve social problems such as poverty, homelessness, and crime just to list a few. Originally from the USA, I currently live and work in the UK.
This website is a staging ground for my various personal projects, writing projects, experiments and ideas. I update the site on a semi-regular basis when I can find the time.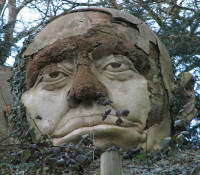 When I'm not working, I am a proud father to three children, and a writer of stories ranging from magical realism to science fiction and fantasy. I have been a writer ever since I can remember, and have often used it as a way to explore and better understand the world around me. My stories will usually be grounded in reality, but with a strange twist since a lot of my ideas come from "what if..." questions I think during my daily commute. I like corrupting real situations that I encounter to be slightly fantastical. Teen drama? Put it on a flying city. Wilderness survival? Throw in a robot. Fantasy? Why not throw in some science? I don't like writing stereotypical stories that are restricted by genre.
Feel free to check out my blog or twitter feed if you want. I'm always up for a chat, so feel free to send me a message.